If you're looking for a high quality, and versatile welder in Southern Alberta, Arcade Welding is the fabrication company you need!
Specialized Welding in Calgary and Area
At Arcade Welding we specialize in TIG and B-Pressure welding. Our experienced and professional welders will take your project from concept to finished product with your specific needs in mind at every step of the way. Over the past 20 years, we have worked extensively in the Food & Beverage industry, performing high quality, complex welds that require an attention to detail that meets sanitary inspection requirements.
Some of the services that we can offer your company include:
TIG Welding

SMAW Welding

Certified B-Pressure Welding

Stainless steel, aluminum, copper, titanium and chromoly welding

Small welding repairs and large projects

Welding consulting and design

Sanitary process piping

Food industry fabrication, repair and retrofit

CIP design, fabrication and installation

Fluid transfer piping fabrication and installation

Plant maintenance and repairs

Brewery and distillery installations

Craft brewery equipment

Food and beverage equipment

Reflux still and custom yeast brink manufacturing

Small fermentation tank fabrication

Structural builds – stairs, railings, safety towers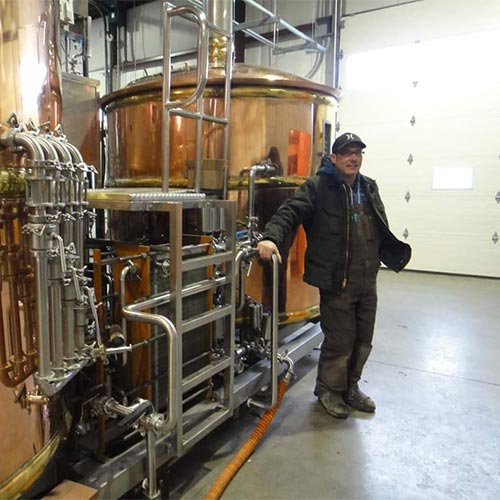 At Arcade Welding, our highly trained and certified crew has over 20 years of experience in a number of industries including the oil and gas industry and recently focusing on the food and beverage industry.

We offer mobile B-pressure welding, process piping, fluid transfer and custom fabrications. We enjoy working on your custom projects and our crew are dedicated to meet your specific needs!
If you're looking for an experienced welder to do custom welding work on your project, give us a call to go over the specific requirements.